Database Statistics
Men
Women
Total
Players:
12137
9281
21418
Tournaments:
2008
1577
3585
Search other dates...
Find us on Facebook for more news
Latest News and Feature Articles
12/7/2022
2022 End of Year Awards
| | |
| --- | --- |
| | It's about time we crown some 2022 Superlative Winners. The athletes have been polled; who do we think will win the year's top awards? To refresh, the End of Year Awards are as follows: Most Valuable Player (MVP), Rookie of the Year, Most Improved, Best Defender, Best Offensive Player, Best Server, and Team of the Year. We'll know who the athletes chose shortly, but I couldn't resist a little speculation. |
Read more from avp.com
Beach Volleyball: Beach Pro Tour kicks off in Subic
| | |
| --- | --- |
| | The Volleyball World Beach Pro Tour Futures kicks off Thursday with 11 men and 14 women teams vying in the knockout qualifiers at the Subic Bay Sand Court. Only four squads from each gender will advance to the main draw of the major international beach volleyball tournament organized by the Philippine National Volleyball Federation (PNVF). |
Read more from news.abs-cbn.com/
12/6/2022
Central Florida Open: A Storybook Ending
| | |
| --- | --- |
| | We finished the year with a script-worthy ending. And not just one. There were numerous cinematic moments before we even got to the weekend's end. Two kids out of Florida named Caleb Kwekel and Dylan Zacca began the weekend by upsetting the #1 seed. Crowd-favorite Santa's Helpers Logan Webber and Seain Cook ended with their best finish after a slew of fun victories. |
Read more from avp.com
2022 NORCECA Continental Tour Final headed to Punta Cana
| | |
| --- | --- |
| | PUNTA CANA, Dominican Republic, December 5, 2022.- Twelve countries have registered for the 2022 NORCECA Beach Volleyball Continental Tour Final to be held from December 9-11 in Punta Cana, Dominican Republic. The first stage of the road to Paris 2024 starts on Friday in Punta Cana, marking the beginning of the NORCECA Beach Volleyball Paris 2024 Olympic Qualification System, which consists of a series of three NORCECA Tour Finals (2022, 2023 and 2024). |
Read more from Norceca.net
All systems go for world beach volleyball tourney in Subic
| | |
| --- | --- |
| | MANILA – It is all system go for the country's hosting of the Volleyball World Beach Pro Tour Futures this week. International Volleyball Federation (FIVB) technical delegate Barry Wedmaier of Australia has made a final inspection of the Subic Bay Sand Court at the Subic Bay Metropolitan Authority (SBMA) in Zambales province on Tuesday, two days before the tournament begins. |
Read more from Philippine News Agency
12/5/2022
Beach Volleyball Digest: Honeymooning in Torquay; Central FL highs, lows; NORCECA Championships
| | |
| --- | --- |
| | Precisely how long is the "honeymoon phase" of a beach volleyball partnership? One season? One tournament? One road trip's worth of tournaments? There is no exact answer, although Kerri Pottharst, a three-time Olympian who won both a bronze and gold medal for Australia in 1996 and 2000, respectively, has declared the honeymoon phase to be definitively over for Kelly Cheng and Sara Hughes. "They have arrived," Pottharst said on Saturday evening in Torquay, Australia. |
Read more from VolleyballMag.com
12/4/2022
AVP Central Florida: Dalhausser wins third tournament with third different partner
| | |
| --- | --- |
| | TAVARES, Florida — Nick Lucena couldn't help himself. Once one of the best defenders of this generation of beach volleyball players, Lucena, who retired after AVP Atlanta earlier this summer, switched roles during this weekend's AVP Pro Series in Central Florida to coaching duties, overseeing a triumphant run to the finals from Tri Bourne and John Hyden. And after a tremendous final between his team and Phil Dalhausser and Taylor Crabb, which went to Dalhausser and Crabb 21-18, 21-19... |
Read more from VolleyballMag.com
12/3/2022
Hughes/Cheng Win 2nd Straight Gold; Flint/Scoles Take Silver
| | |
| --- | --- |
| | COLORADO SPRINGS, Colo. (Dec. 3, 2022) – The U.S. women's beach team of Sara Hughes/Kelly Cheng won its second-straight gold medal on the Beach Pro Tour on Saturday, beating Betsi Flint/Julia Scoles, 2-0 (21-17, 21-11) in the Elite 16 event in Torquay, Australia. The U.S. beach team of Kristen Nuss/Taryn Kloth placed fourth as did the men's team of Paul Lotman/Miles Evans. |
Read more from USAVolleyball.org
View the News Archive...
Please Donate to Keep BVBInfo Going

Special Links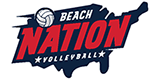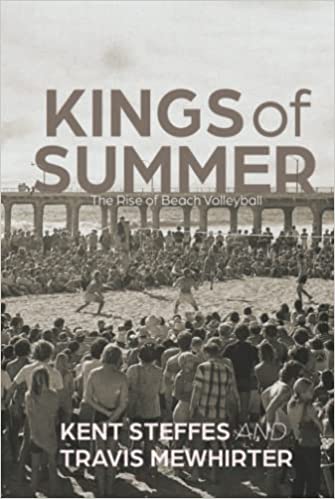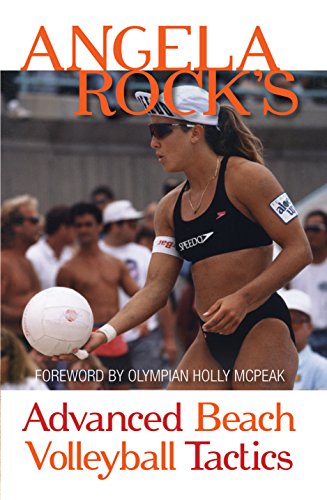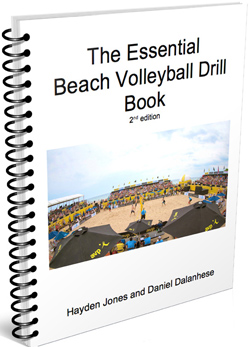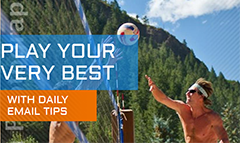 Upcoming Tournaments
Dates
Tour
Tournament
Gender
Purse
Dec 8-11, 2022
FIVB
Subic Bay Futures, Philippines
M
US$5,000
Dec 8-11, 2022
FIVB
Subic Bay Futures, Philippines
W
US$5,000
Dec 9-11, 2022
NORCECA
2022 Norcea Beach Tour Final, Punta Cana, Dominican Republic
M
TBD
Dec 9-11, 2022
NORCECA
2022 Norcea Beach Tour Final, Punta Cana, Dominican Republic
W
TBD
Dec 28-31, 2022
FIVB
2022 VW Beach Pro Tour Futures - The Hague, Netherlands
M
€ 5,000
Dec 28-31, 2022
FIVB
2022 VW Beach Pro Tour Futures - The Hague, Netherlands
W
€ 5,000
Jan 26-29, 2023
FIVB
Beach Pro Tour Finals, Doha, Qatar
M&W
US$800,000
Jul 26-29, 2023
CEV Under Age
Euro Beach Volley U22, Timisoara, Romania
M&W
US$
Aug 10-13, 2023
CEV Under Age
Euro Beach Volley U20, Riga, Latvia
M&W
US$
Aug 24-27, 2023
CEV Under Age
Euro Beach Volley U18, Madrid, Spain
M&W
US$