Database Statistics
Men
Women
Total
Players:
8346
6077
14423
Tournaments:
1525
1100
2625
Search other dates...
Find us on Facebook for more news
Latest News and Feature Articles
3/11/2014
Berlin Smart Grand Slam heads back to city centre
Berlin, Germany, March 11, 2014 – The Berlin Smart Grand Slam will return to the centre of the German capital in 2014.
Read more from fivb.org
3/7/2014
Transavia Grand Slam 2014 in four world championship cities
The Hague, the Netherlands, March 7, 2014 – The organisers of the FIVB Beach Volleyball World Tour Transavia Grand Slam in the Netherlands, which is due to take place from July 16 to 20, have confirmed that it will be played in four cities – Amsterdam, Rotterdam, Apeldoorn and The Hague – as a test looking ahead to the FIVB Beach Volleyball World Championships, which the Netherlands will host in 2015.
Read more from fivb.org
3/6/2014
FIVB rules test update
Lausanne, Switzerland, March 6, 2014 – The International Volleyball Federation (FIVB) has announced a modification to its planned rule test for 2014 in order to streamline the testing process.
Read more from fivb.org
View the News Archive...
Special Links

FIVB Beach Volleyball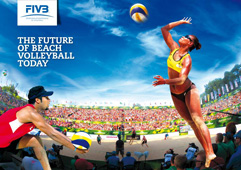 Volleyball Source Magazine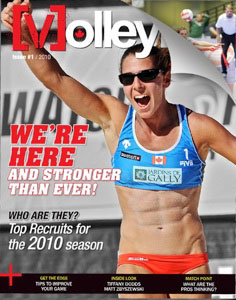 Volleyball Source Magazine


Canada's Premier Online Volleyball Magazine

Get your copy today at www.volleyballsourcemag.com
Upcoming Tournaments
Dates
Tour
Tournament
Gender
Purse
Apr 22-26
FIVB
Fuzhou Open, China
M
TBD
Apr 23-27
FIVB
Fuzhou Open, China
W
TBD
Apr 25-27
NORCECA
Norceca Beach Volleyball Circuit Cayman Islands, TBD
M&W
TBD
Apr 29-May 3
FIVB
Shanghai Jinshan Grand Slam, China
M
US$400,000
Apr 30-May 4
FIVB
Shanghai Jinshan Grand Slam, China
W
US$400,000
May 2-4
NORCECA
Norceca Beach Volleyball Circuit Guatemala City
M&W
TBD
May 6-10
CEV C&S
2014 CEV Beach Volleyball Satellite Antalya, Turkey
M&W
€ 15,000
May 6-10
FIVB
Puerto Vallarta Open, Mexico
M
TBD
May 7-11
FIVB
Puerto Vallarta Open, Mexico
W
TBD
May 9-11
NORCECA
Norceca Beach Volleyball Circuit Antigua, Guatemala
M&W
TBD