Database Statistics
Men
Women
Total
Players:
9984
7516
17500
Tournaments:
1737
1318
3055
Search other dates...
Find us on Facebook for more news
Latest News and Feature Articles
12/14/2017
AVP Partners with Amazon Prime Video to Deliver Global Coverage of AVP Pro Beach Volleyball Tour
The Association of Volleyball Professionals (AVP) has announced a partnership that provides Amazon Prime Video worldwide distribution rights, excluding China, to the AVP Pro Beach Volleyball Tour – the premiere professional volleyball organization that produces tournaments across the country from May to September annually.
Read more from avp.com
12/8/2017
Brouwer and Meeuwsen ready for early start to the season in The Hague
Lausanne, Switzerland, December 8, 2017 – Alexander Brouwer and Robert Meeuwsen won't have long to put a disappointing year behind them when the 2018 FIVB Beach Volleyball World Tour begins in the first weekend of January at the 4-Star Dela Beach Open in The Hague.
Read more from fivb.com
View the News Archive...
Special Links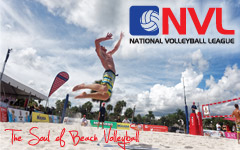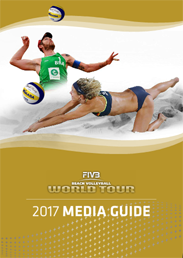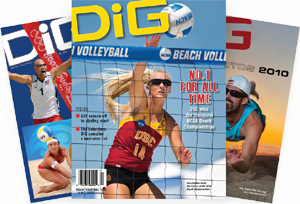 Upcoming Tournaments
Dates
Tour
Tournament
Gender
Purse
Jan 3-7, 2018
FIVB
Dela Beach Open, The Hague, Netherlands
M
US$150,000
Jan 3-7, 2018
FIVB
Dela Beach Open, The Hague, Netherlands
W
US$150,000
Jan 11-14, 2018
CEV
2018 CEV Beach Volleyball European Masters Pelhrimov, Czech Republic
M
€ 25,000
Jan 11-14, 2018
CEV
2018 CEV Beach Volleyball European Masters Pelhrimov, Czech Republic
W
€ 25,000
Feb 1-4, 2018
FIVB
Shepparton One Star, Australia
M
US$10,000
Feb 1-4, 2018
FIVB
Shepparton One Star, Australia
W
US$10,000
Feb 20-24, 2018
FIVB
Kish Island Three Star, Iran
M
US$100,000
Feb 27-Mar 4, 2018
FIVB
Fort Lauderdale Major, United States
M
US$300,000
Feb 27-Mar 4, 2018
FIVB
Fort Lauderdale Major, United States
W
US$300,000
Mar 6-10, 2018
FIVB
Doha Four Star, Qatar
M
US$150,000